PARTIES + CORPORATE EVENTS
Looking for the perfect venue for your next company event or just trying to find a Place for you and all of your friends to have a good time? The search stops here.
The Corner Alley is the ultimate party destination for a night out on the town, a birthday party for your child, a corporate event, or any other group celebration. From bowling tournaments to bourbon tastings, our team knows how to throw an entertaining experience for your next group or company event. Treat your guests to a one-of-a-kind experience, including bowling, delicious Americana-inspired cuisine, a wide drink selection, and a fun, modern atmosphere.
Both locations also roll out the red carpet by offering a wide variety of premium services from valet parking to full-service bars and a custom banquet menu. We can tailor your event and treat your guests to an extraordinary night out on the town.
Holiday Party
Bachelor Party
Bachelorette Party
Rehearsal Dinner
Wedding
Birthday Party
Anniversary
Family Reunion
Corporate Event
Employee Team-Building Exercise
Fundraiser
Film/Photo Shoot
School Field-Trip
Bar Mitzvah
Bat Mitzvah
BOWL THEM OVER WITH YOUR NEXT PARTY
With the ability to craft one-of-a-kind events for groups ranging from a handful to hundreds, both Corner Alley locations are ideal spots for your next corporate get-together or special event. If you're interested in setting up an event or want additional information on amenities and options, call us at (216) 539-0741 or email us at sales@thecorneralley.com.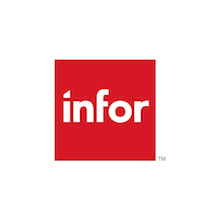 GROUP EVENTS @ UPTOWN
The second floor of The Corner Alley Uptown is perfect for hosting large groups or events. Reserve the entire floor, or one of four dedicated sections, detailed in the list below.
When you book an event or group outing with The Corner Alley Uptown, there's no need to worry about what to eat. Our banquet menu brings our fresh, Americana-inspired dishes to your larger group.
THE MEZZANINE
An upscale spot with an exclusive feel — perfect for your lunch, dinner or cocktail reception.
(Seats up to 45 guests).
UPTOWN LOUNGE
Four boutique bowling lanes, with easy access to the Uptown bar.
(Seats 50 guests).
EUCLID LOUNGE
Two boutique bowling lanes with easy access to the Uptown bar.
(Seats 50 guests).
CATWALK LOUNGE
A personal arcade with unlimited tokens .
(Seats more than 50 people).
For more information, call our Uptown sales team at 216-539-0741, or complete the form below.